LIP BLUSH TATTOO TREATMENT
Lip Blush Tattoo is used to enhance the beauty of natural lip colour and shape, by correcting asymmetry, and adding fullness + definition. A fully customized pigment is applied to the lips using a machine method, with minimal pain, easy healing, and no down time.
✅ Price : $650 
Microblading is a semi-permanent cosmetic procedure which produces realistic hair strokes using a manual hand tool. This technique is the hottest and latest trend in
the industry as it is the best solution for sparse, over-tweezed, or thinning brows.
This treatment lasts about 1-3 years.
✅ Price : $550 
✅ Microblading + shading price : $600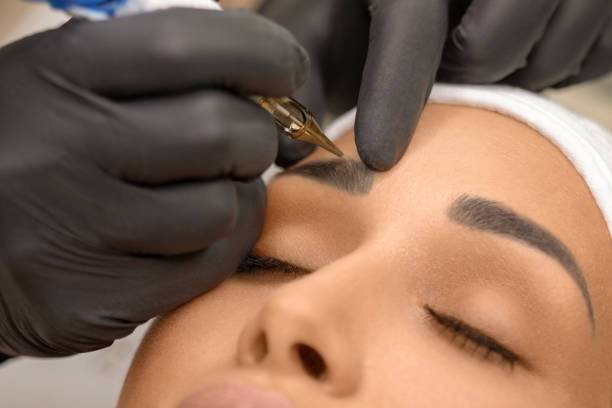 POWERED/MACHINE BROWS TREATMENT
Powered/Machine Brows Powdered brows can be done with a machine or hand tool in order to create an ombre look instead of individual hair strokes. I recommend Powdered brows for individuals with oily skin, mature skin, and for those wanting a soft makeup look. The soft makeup look means Powder Brows that the tails of the brows are darker and fade to a lighter at the start of the brows, giving them a subtle look. The ideal candidates for powdered brows are those who have hair but fill in with makeup. If you have thinner brows, we can add in hair strokes after for additional texture. Powdered brows traditionally last for 2-4 years while microblading usually lasts 2-3 years.
✅ Price : $650