WHAT IS COSMETIC CAMOUFLAGE TATTOO?
At Cosmetic Camouflage Clinic we specialize in tattoo related treatments such as scalp micropigmentation, permanent makeup, microblading, laser and non-laser tattoo removal.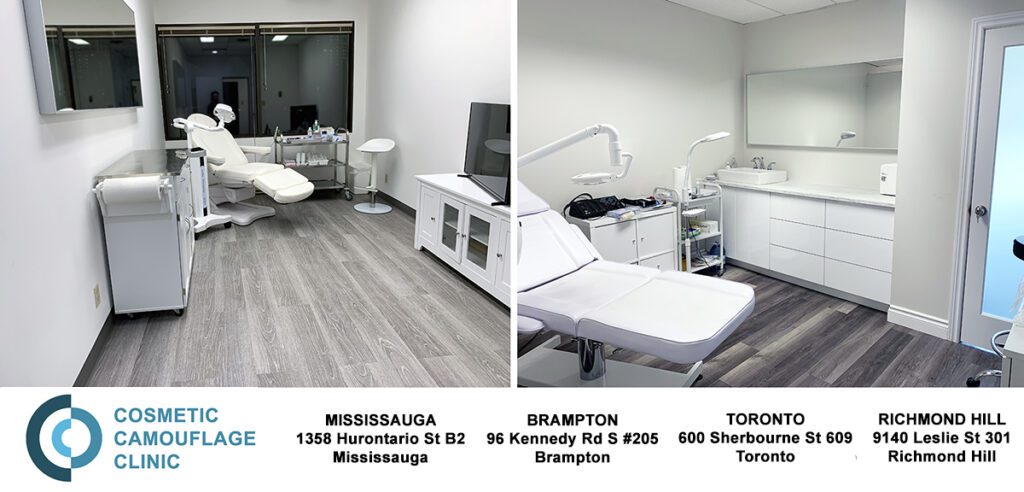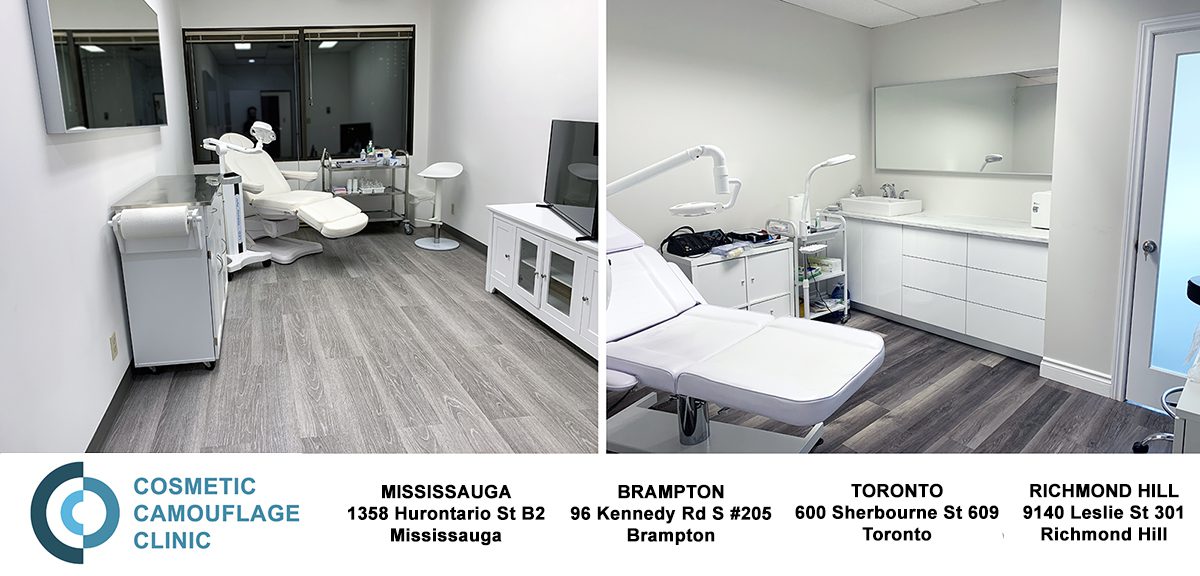 CAMOUFLAGE TATTOO SERVICES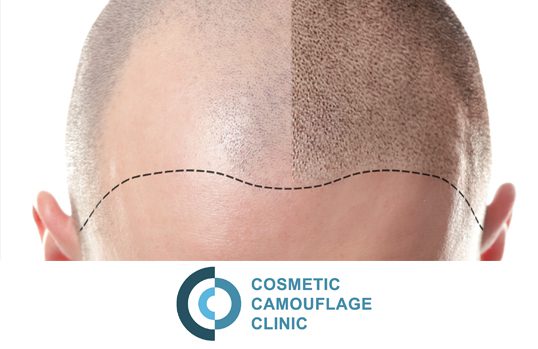 SMP – Scalp Micropigmentation
Scalp Micropigmentation (SMP) is the "art" of hair tattoo camouflage.  SMP is an art because to achieve the desired look that mimics the look of real hair stubble, the SMP technician needs to be highly trained with an artistic flair to create the perfect hairline, achieve the correct colour, dot size and dot density, and to blend it seamlessly to the existing hair.
Cosmetic Camouflage Clinic's SMP technicians were trained by the best.  The SMP procedure was created by Ian Watson of HIS Hair Clinic in the UK almost 20 years ago.  Overtime this technique was perfected and has since spread worldwide to many reputable hair restoration clinics including Cosmetic Camouflage Clinic.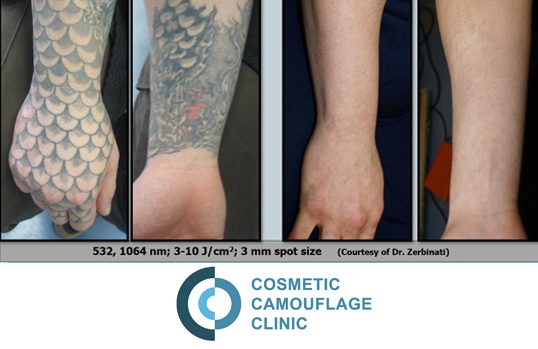 With the popularity of tattoos comes the unfortunate realization of tattoo regret for many people.  Here at Cosmetic Camouflage Clinic, we specialize in BOTH laser and non-laser tattoo removal methods.  There are many benefits of both removal techniques, and helping you choose the correct tattoo removal method is what we can do when you contact us.  For laser tattoo removal we use the state-of-the-art Quanta EVO Q-Plus laser.  This tattoo laser machine can removal remove black, red, brown, yellow, purple, green, and blue ink. We combine your tattoo removal treatment with the Zimmer Cryo 6, the state-of-the-art Cryo Therapy with -30°C air, making your laser tattoo removal treatments as comfortable as possible.
A birthmark is a congenital and benign irregularity of the skin which is present at birth. They are primarily caused by overgrowth of blood vessels. They often appear red or purplish in colour. Types of birthmarks include moles, Mongolian spots, café au lait spots, mascular stains, hemangiomas, and port-wine stains.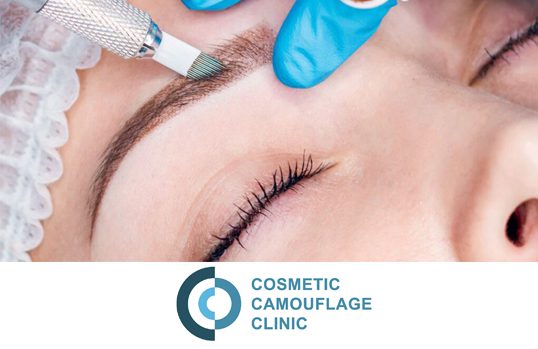 PERMANENT MAKEUP AND MICROBLADING
At Cosmetic Camouflage Clinic, we also specialize in permanent makeup for the eyes and lips, and microblading for eyebrows.  Permanent makeup is done using a tattoo machine combined with specialty inks.  Microblading uses a tool like an Exacto knife to create the lines that mimic real hairs.