Micropigmentation is a form of permanent makeup using cosmetic techniques which employs tattoos as a means of producing designs that resemble makeup, such as eye lining and other permanent enhancing colours to the skin of the face, lips, and eyelids. When done on the head it is called scalp micropigmentation (SMP). When done on the face, it is called facial micropigmentation (FMP).
We are the innovators of SMP® Scalp Micropigmentation. SMP® was developed by internationally-recognized HIS Hair Clinic in the United Kingdom over 18 years ago. Our experience, expertise and results are widely regarded as the best in the world. We are recognized as the FIRST company to specialize in cosmetic and medical SMP®. We spent many years developing and fine tuning the SMP® technique as a non-surgical, effective, affordable, and immediate solution for hair loss sufferers. CLICK HERE for more info about SMP®.
FACIAL MICROPIGMENTATION, LIP BLUSHING, EYELINER TATTOO AND EYEBROW MICROBLADING
We offer facial micropigmentation, permanent and semi-permanent tattoo treatments such as lip blushing, eyeliner tattoo, and eyebrow microblading.  CLICK HERE for more info.
Scalp shading is a form of scalp micropigmentation. For women, hair loss is often diffused with hair thinning throughout the scalp area.  Over time areas of the scalp shows through.  The process involved in covering up these visible scalp areas is a combination of microblading and micropigmentation. CLICK HERE for more info.
HAIR TRANSPLANT SCAR CAMOUFLAGE
Cosmetic Camouflage Clinic we can camouflage hair transplant scars.  Using micropigmentation, it involves the placement of tiny, specialized ink with a fine needle to the scar area to camouflage it to the surrounding hair. CLICK HERE for more info.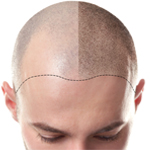 SMP Scalp
Micropigmentation
Scalp micropigmentation is a permanent hair loss solution.  It is the art of placing tiny dots of specialized pigment into the scalp to replicate the look of hair stubble.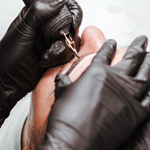 Permanent Makeup & FMP Facial Micropigmentation
Like SMP, FMP or facial micropigmentation deals with facial hair such as the beard and moustache. Patients may have a scar on their moustache or beard area where hair does not grow.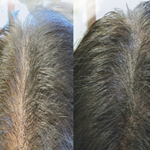 Scalp shading is the term used for SMP for women (or men) who would like to keep their hair long, but due to diffused hair loss, the scalp areas are visibly seen.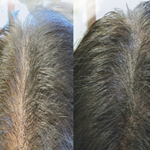 Many of our patients come in to fix their hair transplant scars. These scars are either from FUT or FUE procedures that leaves a visible line or dots on the back of the scalp area where the donor hairs were harvested from.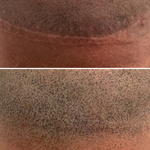 Before and After photos of micropigmentation

We Are Here To Help You
Solutions to conceal your scars and hairloss