THE UNDO™ NON-LASER
TATTOO REMOVAL SYSTEM
Cosmetic Camouflage Clinic is passionate about our latest UNDO™ Non-laser Tattoo Removal System that gives outstanding results at the same time helps protect your skin. Our products contain safe and natural ingredients that are free from saline and harsh acids and are therefore gentle and safe on your skin. We have spent extensive research, testing, and developing our tattoo removal treatment. Under clinical tests, our tattoo removal products have been proven successful in all of our trials.
The products used for our patented tattoo removal treatment are made of all-natural ingredients. Most other tattoo removal methods utilize saline, acids, lasers, or other harmful chemicals. Ours is made of natural ingredients and has gone through EU testing in a medical lab.
Our tattoo removal products are made of the highest quality natural ingredients in South Korea, the world leader in skincare and mask technologies.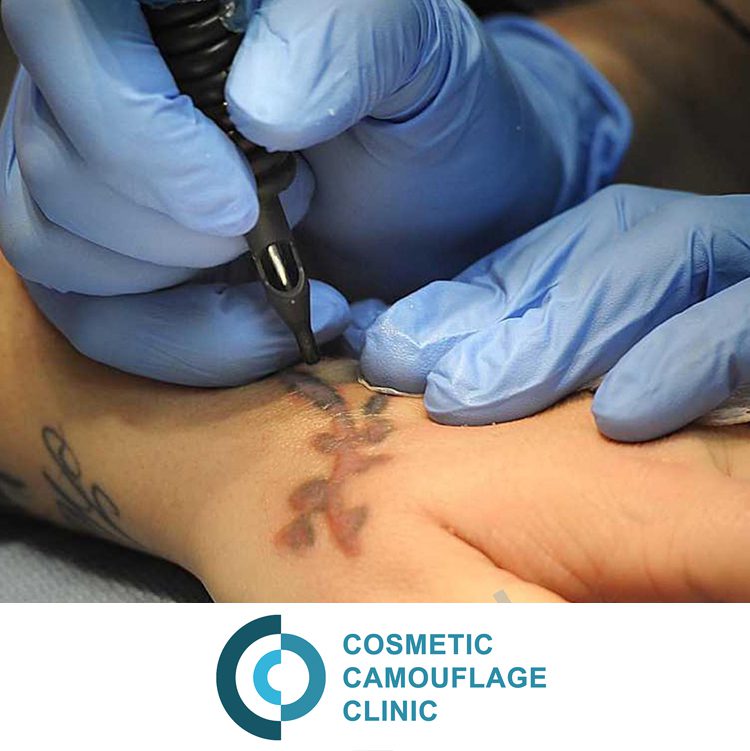 FEWER TATTOO REMOVAL
TREATMENTS REQUIRED
Laser tattoo removal is the most popular tattoo removal method today, but it has many downsides. One of the biggest downsides to laser tattoo removal is the number of sessions required to see results.  Some clients may pay and go through 20 sessions, only to end up with a tattoo that is faded but not completely removed.  Our UNDO™ non-laser tattoo removal system can remove your unwanted ink in fewer treatments than laser tattoo removal.
UNDO™ IS THE SAFEST
METHOD OF TATTOO REMOVAL
When you do a laser tattoo removal, the ink that is broken down by the laser is not removed from the surface of your skin, but rather absorbed into your body. Your lymphatic system will remove the ink from your body, and you will excrete it when you urinate.  Unfortunately, no studies have been done on how long the ink absorption process takes, or what impacts the remaining ink in your body can have. The outstanding part about UNDO™ is that it actually lifts the ink out rather than absorbing it into your body.  The Deracination Serum helps the ink rise to the surface of the skin and gets formed in the scab, and when the scab falls off the ink will fall off with it.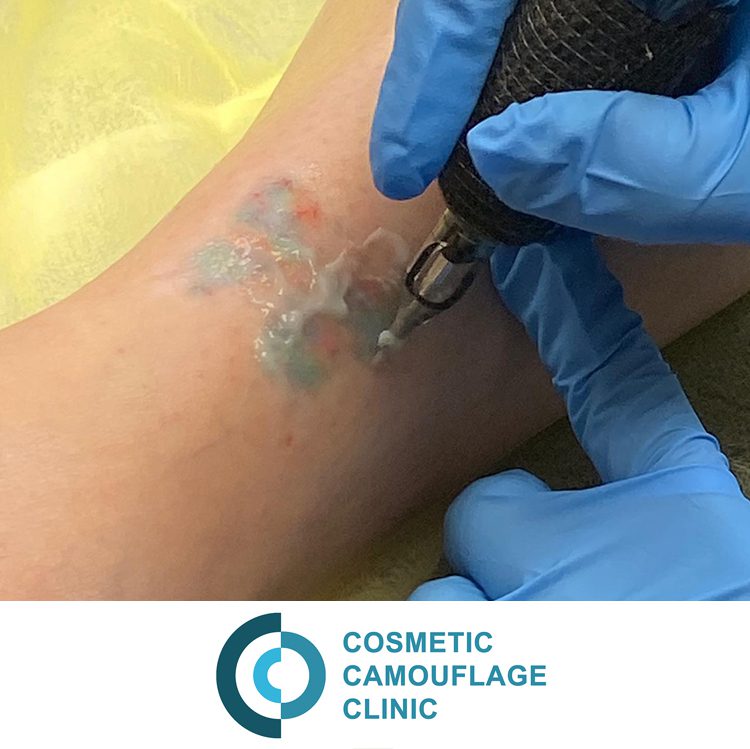 UNDO™ IS A
COMFORTABLE EXPERIENCE


We Are Here To Help You
Solutions to manage your scars and hairloss